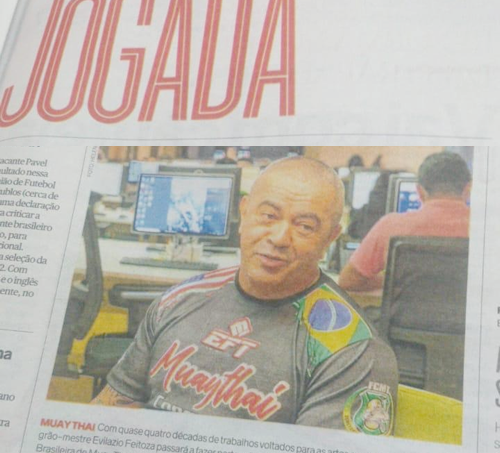 New flights. With a work focused and recognized in the development of athletes of the martial arts, Ceará Grão Mestre Evilazio Feitoza will be part of the board of the Brazilian Confederation of Muay Thai Traditional United. According to Evilazio the entity is born with the proposal to represent the best of traditional Muay Thai to its members. It is worth mentioning that CBMTU is born with the seal of two world governing bodies of Muay Thai, AITMA & IMTF.
Throughout his almost four decades of work focused on the martial arts, Grand Master Evilazio has been contributing to the transformation of Brazilian Muay Thai – being a referential of titles within the rings and a reference of ethical values ​​in his conduct in the formation of talents .
"I would like to thank President Paulo Nikolai for his confidence in the management of the technical department of CBMTU, and our concern is always to transmit the true Muay Thai to our affiliates and strengthen in the Brazil and the rest of the world. "For this, we are always in constant evolution and technical skills," states Feitoza.
Brazil In Thailand
Another great step was also given by a Brazilian Grand Master Paulo Nicolay who headed the Brazilian team in the World Championship. Result: 4 professional world belts & 6 amateur world champions. Forward!
With information Press Office – Léo Capibaribe