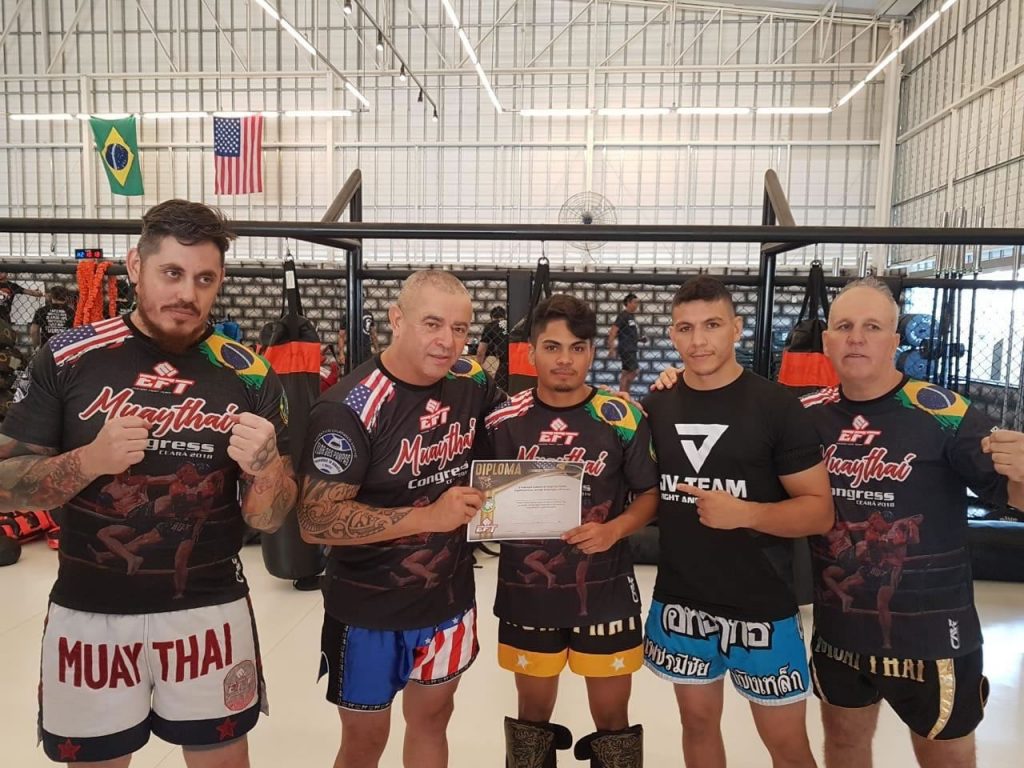 The municipalities of Fortaleza and Juazeiro do Norte hosted one of the greatest martial arts professionals in the state of Ceará and in the world, the grand master Evilazio Feitoza. With the aim of increasingly strengthening the sport in the region and teaching what is most current in the world of the fight, 3 seminars were held that had their registrations closed in the face of massive public demand.
The event brought together about five hundred people in three days of a busy schedule with seminars and graduations – all with endorsement and support from entities that govern the modalities in Brazil giving a unique credibility.
"It is a great pleasure to see so many young people at these events and I am pleased with the large number of women practicing martial art. It is a family event and we all know the importance of sport and martial arts as social inclusion. This work that we started a few years ago is something that should extend to all of our Brazil and I am very proud to contribute in this sense ", comments the master Evilazio Feitoza.
Press present
As a way of contributing to the dissemination of the sport, it is worth noting the marked presence of the press in the events. Several interviews were made via radio, printed newspaper, web and television channels. According to the editor-in-chief of the Diário do Nordeste newspaper, Ildefonso Rodrigues, the work developed for decades by Master Evilazio must and must be shown to all.
"We have a great exponent of the martial arts here and it is our job to show you the great work that is done. Whenever we speak in MMA, Muay Thai and contact sports, Evilazio is a reference. ! ", says Ildefonso.
Much of the disclosure was made spontaneously through media contact. Among them we can mention: TV City (affiliated Record), Radio Tribuna Band News, Rádio Jovem Pan, TV Verdes Mares Cariri and TV Verdes Mares Fortaleza (Rede Globo).
Partnerships
Special thanks to the Iran Fighter Training Center, Jr Fights Academy, Greenlife Academy, Eiko Martial Arts (Thiago Maia).
With information Press Office Evilazio Fight Team – Léo Capibaribe.