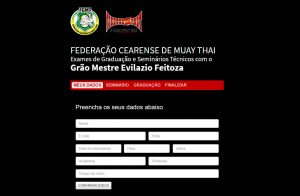 Read carefully the day and place chosen, at the end of this text, click REGISTRATION and sign up, choose what you want to take and when you finish, make and pay.
Muay Thai's most important meetings. You are our guest!
Day 19 in Juazeiro do Norte
Iran Fighter Training Center.
Sightseeing
JR Academy. Fights
Av. F, 1470 – Pref. José Walter
Day 22 in Fortaleza
Greenlife Academy
Hamlet
Muay Thai Training and Technical Qualification Courses in accordance with international standards. Exam for the degree of Instructor and Teacher of Muaythai.
Become a recognized and respected professional, complete your training and be a part of the official history of Muay Thai national and worldwide.