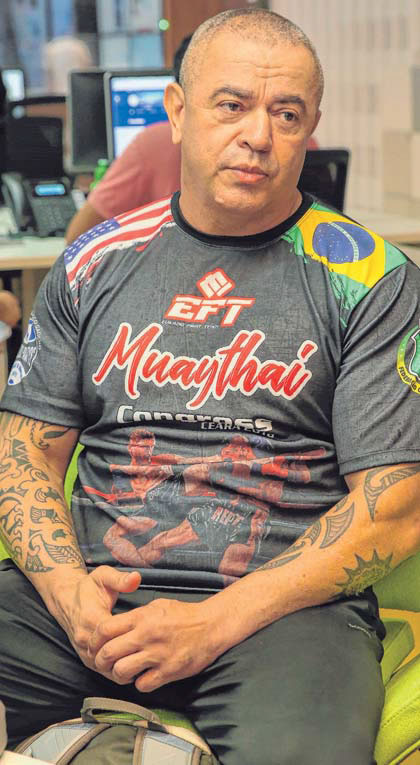 A surplus experience in the baggage and the confidence doubled in one of its main revelations in the universe of mixed martial arts. This is the thinking of Ceará's master Evilázio Feitoza on the former student and now considered one of the biggest names in the MMA world, Thiago Pitbull Alves, who will fight on February 2 at UFC Fortaleza. On his way to Ceará, where he conducts graduation exams and technical seminars in Ceará and Juazeiro do Norte, the Fighter Sport leader was in the Diário do Nordeste where he commented on the next duel of his former student Ultimate. He believes Pitbull will come to the fight against Max Griffin with the claw and race ever. "I know Thiago well and I know he will be motivated by this opportunity to fight again in Fortaleza. He has been away for a long time and has evolved a lot in the sport, conquering his space and respect in the international scene, "said the Grand Master, who bets on a good display of Ceará in the Olympic Training Center (CFO).
In fact, the experience will be one of the main allies of Thiago Alves against his opponent, the American Max Griffen. In addition to having already played the belt of the heavyweight category against one of the sport's biggest stars, the Canadian Georges St-Pierre, Pitbull became a coach at American Top Team, one of the most renowned academies in the world. "The fact that Thiago has already disputed the UFC belt and has given a hard fight to the GSP has always made him more comfortable and confident. The job he does at ATT is fantastic and you can be sure that he trains with the best fighters in the world. He will not lack claw and race for him in this new challenge, "added the Grand Master.
Profile
Evilázio Feitoza is considered the precursor of the martial arts in Ceará, having revealed several talents of the sport. A world reference, he has been a six-time Brazilian Kickboxing Champion (1983 to 1987) and currently resides in New York (USA), where he teaches at former UFC Champion Matt Serra and Renzo Gracie.